NASA Hubble Space Telescope Images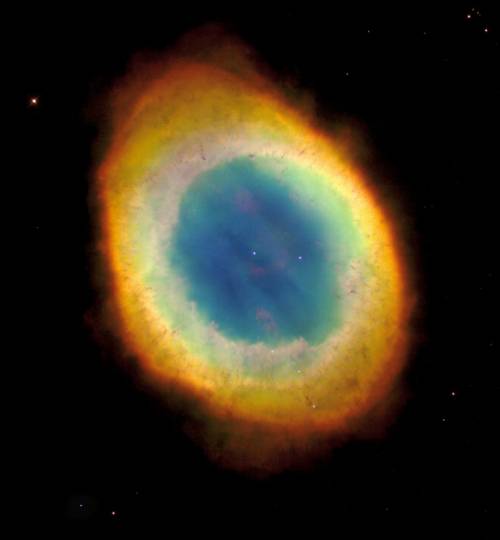 M57 Ring Nebula
2 Peter 3:7
But the heavens and the earth which now exist
are kept in store by the same word,
reserved for fire until the day of judgment
and perdition of ungodly men.

Revelation 21:1,5
Apocalypse 21:1,5
1. And I saw a new heaven and a new earth,
for the first heaven and the first earth
had passed away.
Also there was no more sea.
5. Then He who sat on the throne said,
"Behold, I make all things new.''
And He said to me,
"Write, for these words are true and faithful.''
HubbleSpacePhotos.com