NASA Hubble Space Telescope Images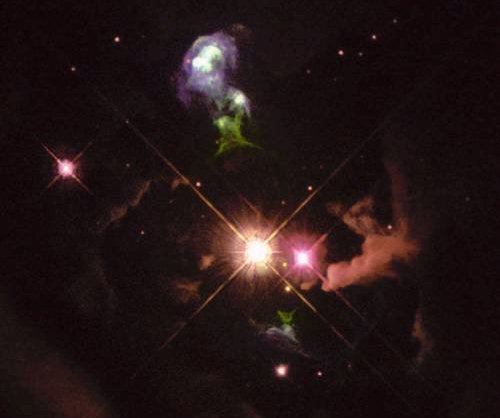 Herbig-Haro 32
Proverbs 30:4
Who has ascended into heaven, or descended?
Who has gathered the wind in His fists?
Who has bound the waters in a garment?
Who has established all the ends of the earth?
What is His name,
and what is His Son's name,
if you know?
Matthew 26:63-64
63. But Jesus remained silent.
The high priest said to him,
"I charge you under oath by the living God:
Tell us if you are the Messiah, the Son of God."
64. "Yes, it is as you say," Jesus replied.
"But I say to all of you:
In the future you will see the Son of Man
sitting at the right hand of the Mighty One
and coming on the clouds of heaven."
HubbleSpacePhotos.com